"The teachers were beyond capable and knowledgeable in their respective fields, and they communicated their expertise very well."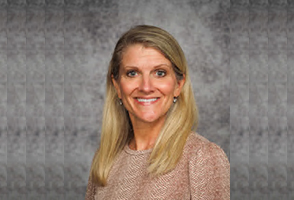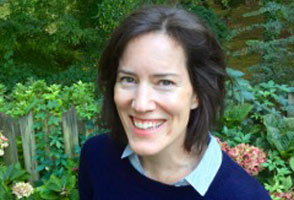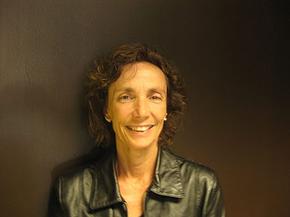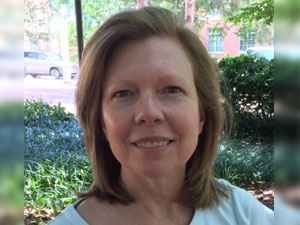 Jennifer Despain
has taught ESL in one form or another for 10 years and has traveled extensively in Central and South America and Spain. She has a master's degree in Foreign Languages and Literatures with a concentration in teaching ESL, and has taught Spanish at NC State University for 20 years.
Jennifer, along with her husband Scott and their 4 children, moved to North Carolina in 1993. Her husband is a Spanish professor and administrator at NC State University. She joined the NC State University team in 2001 and has taught online courses since 2004. Jennifer began teaching the non-credit English Conversation course (NC State University ESL Café) online at the beginning of the fall 2020 semester. Teaching ESL online for her is fantastic and makes learning English so accessible for a great number of learners. The graduate students, visiting scholars and their adult family members who attend are so motivated and so much fun to get to know. They are all at the intermediate high / advanced level so she is able to have wonderful discussions with them.
In her free time, she enjoys spending time with her husband, kids and grandchildren (7 to date). She loves being outside in nature, hiking, kayaking, and playing at the beach and watching movies from around the world, especially since traveling has been difficult recently.
Email: jhdespai@ncsu.edu
Mary Michaels Estrada
has taught college-level ESL in academic and business environments, both in the US and abroad, for over 10 years. She holds a Master's in English with a concentration in Linguistics from NC State and a certification in TESOL from NC State. She has provided English language training, including professional writing and pronunciation, to professionals in the Triangle and abroad. She currently teaches Linguistics in the TESOL Certification program at NC State, as well as courses in pronunciation and academic research and writing. Her academic interests include dialect awareness in ESL instruction, second dialect learning, and English for Academic purposes.
Email: mestrad@ncsu.edu
Jillian Haeseler
has taught ESOL for over 20 years at IEPs and universities nationally and abroad. She received her Doctor of Arts degree in Foreign Languages and Literatures and her Master's degree in TESL/Linguistics from Syracuse University. She also has a Master's degree in German Language and Literature from the University of Heidelberg in Germany. Her expertise lies in foreign language pedagogy and materials development. She speaks fluent German and conversational Spanish.
Dr. Haeseler was awarded her second Fulbright to work with EFL colleagues at the Universidad de La Serena in Chile in the fall semester of 2014. In 2009, she received a Fulbright to train teachers and create an EFL curriculum at the Universidad del Valle in Sololá, Guatemala. She was also selected as a recipient of the Ruth Crymes TESOL Academies Fellowships by International TESOL in 2014.
In her free time, Dr. Haeseler enjoys painting, gardening, and playing the saxophone.
Email: jshaesel@ncsu.edu
Robin Kube
is the ESL Program Coordinator at NCSU. After getting her master's degree in English with a concentration in teaching ESL, she was awarded a Title VII grant to study cultural differences and ESL methodology. She spent three years working with K-8 ESL students on the Choctaw reservation and has since worked in higher education, where she is particularly interested in cultural differences in the ESL classroom. In addition to teaching two courses in the certificate program, Robin teaches FLE 401 and in the Summer Institute in English. When she's not teaching, Robin enjoys reading and watching movies.
Email: rmkube@ncsu.edu
Carolyn Quarterman
has an M.A. in TESOL from the University of Illinois, Urbana-Champaign. She is an instructor for the English for International Students Program in the Graduate School at Duke University. Prior to teaching at Duke, she taught graduate and undergraduate international students at NC State University and directed its Summer Institute in English intensive program. Carolyn also taught in Japan for more than seven years, in both academic and corporate environments. In 2016, she was chosen to be a Faculty Fellow with DELTA (Distance Education and Learning Technology Applications) at NCSU, and in 2017 she received the Ruth Crymes TESOL Academies Fellowships from International TESOL. Her interests include using online resources and technology applications to enhance student learning. In her free time, Carolyn enjoys cooking, exercising, reading and outdoor activities.
Email: cquarter@ncsu.edu
Alison Turner
Has taught Spanish as a foreign language and ESOL in a variety of contexts including high school, university, and community college over the past 15 years. She has a Masters of Arts in Teaching from UNC-Chapel Hill, a Master's degree in Spanish language and literature from UNC-Greensboro, and her doctorate in education from UNC-Chapel Hill. Her doctoral work focused specifically on ESL and bilingual education. Her research interests include promoting parent-school connections; two-way immersion education; and critical pedagogy in language classrooms. Dr. Turner enjoys working with pre-service teachers to develop pedagogy and strategies to engage learners.
Raised in Asheville, North Carolina, Dr. Turner enjoys hiking and trail running.
Email: amturne3@ncsu.edu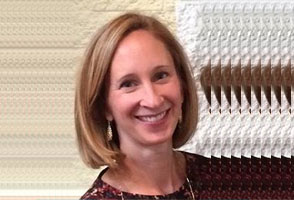 Paula Wilder
received her MA in TESOL from Greensboro College and her BA in English from Guilford College. Currently, she serves as the director for the English for Academic Purposes program and the Continuing Education ESL (Beyond Basic ESL) program at Durham Technical Community College. In addition, she is an instructor in Greensboro College's MA in TESOL program. She has also taught at Harvard University's Institute of English Language. In 2014, Paula was selected for the Ruth Crymes TESOL Academies Fellowships by International TESOL and was a runner-up for the 2016 TESOL International Teacher of the Year Award. She has presented her research in a variety of venues, including the NC Community College System Office Conferences, SETESOL, Carolina TESOL, TALGs, NCADE, NCEI and has conducted teacher training workshops in Mexico, China, and at TESOL International. She was recently published in NC State's Dialogues: An Interdisciplinary Journal for English Language Teaching and Research. In her free time, Paula enjoys hiking, kayaking, and gardening. She is an avid reader and enjoys all genres. She has four children who range in ages from 20 to 25.
Email: paulamwilder@gmail.com