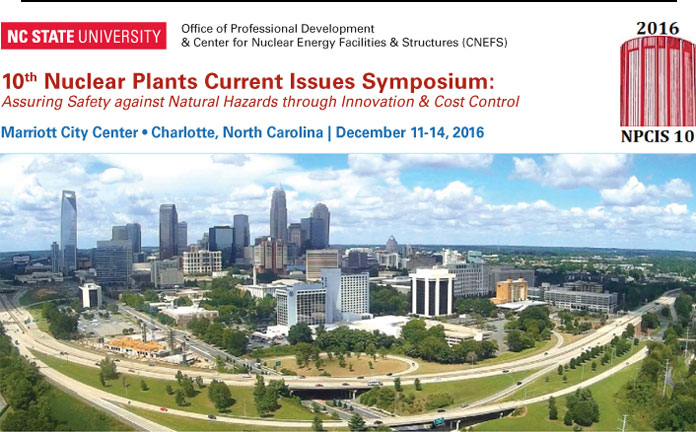 ---
Distinguished Speakers
John William (Bill) Pitesa
Senior Vice President & Chief Nuclear Officer, Duke Energy Corporation, Charlotte, North Carolina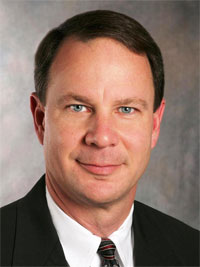 John William Pitesa is responsible for operation of the largest regulated nuclear generation fleet in the U.S. as senior vice president and chief nuclear officer at Duke Energy, a position he has held since March 2013.
Mr. Pitesa joined the company in 1980 as an engineer at McGuire Nuclear Station after earning a Bachelor of Science degree in electrical engineering from Auburn University. During a distinguished career, he has had progressively increasing responsibilities during which he worked at several of the Duke nuclear plants. Starting in 1992, Bill served at the Institute of Nuclear Power Operations (INPO) for two years as a loaned employee.
Mr. Pitesa was named executive sponsor of the Nuclear Energy Institute's (NEI) Industry Flooding and Industry Subsequent License Renewal in 2015. He is currently a member of NEI's Fukushima Response Steering Committee and Supplier Advisory Committee. Earlier, in 2014, Bill was named executive sponsor of the Materials Action Plan Committee for the Electric Power Research Institute (EPRI).
While at Duke Energy, Bill Pitesa has served on nuclear plant review teams in the United States, Korea, France, South Africa and Ukraine on behalf of the International Atomic Energy Agency (IAEA) and the World Association of Nuclear Operators (WANO).
---
Marvin S. Fertel
President & Chief Executive Officer, Nuclear Energy Institute, Washington, DC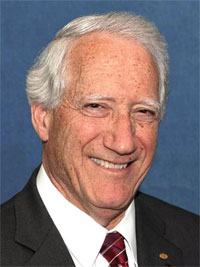 Marvin S. Fertel is President and Chief Executive Officer of Nuclear Energy Institute (NEI), the position he holds since 2009. He has 35 years of experience in consulting for electric utilities on issues related to designing, siting, licensing, and managing fossil and nuclear plants.
Earlier, Mr. Fertel was NEI's senior vice president and chief nuclear officer (2003-09). In this capacity, he managed programs for an effective and safety-focused regulatory process; directed industry's efforts toward resolution of generic technical issues and for adequate security at the plants; and led activities related to long-term management of used nuclear fuel including achieving success in the U.S. government's program for the storage and ultimate disposal of used nuclear fuel.
Mr. Fertel became vice president of Nuclear Economics and Fuel Supply in 1994 when NEI was founded with the merger of several organizations. He joined the U.S. Council for Energy Awareness, a constituent organization, as vice president of Technical Programs in November 1990.
Marv Fertel was executive with such organizations as Ebasco, Management Analysis Company and Tenera. He holds a BS from Northeastern University in Boston and an MS from the Polytechnic Institute of New York, both in civil engineering.
---
Major General Nickolas Grey Justice
Executive Director, PowerAmerica
Next Generation Power Electronics National Manufacturing Innovation Institute
North Carolina State University, Raleigh, North Carolina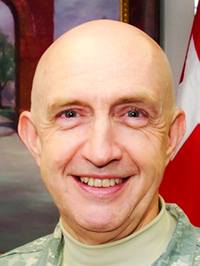 Nickolas Grey Justice is Executive Director of PowerAmerica, the Next Generation Power Electronics National Manufacturing Innovation Institute at North Carolina State University since January 2015. Power America is the first National Manufacturing Institute led by a university.
Major General Nick Justice retired from the United States Army after 42 years of distinguished service. Most recently, he was Commanding General of Research and Development Command at Aberdeen Proving Ground. In this capacity, he led transformation of the installation during Base Realignment.
General Justice served as Program Executive Officer of the Tactical Command, Control and Communications. He was Commander of the Information Management Task Force in Kuwait and Iraq during Operation Iraqi Freedom. During Operation Desert Storm, he was Chief of Project Management for Command and Control Systems for the NATO coalition's Sixth Allied Tactical Air Force.
Nick Justice graduated from the Officer Candidate School in 1977, following which, he was commissioned. He enlisted in the army from his native state of North Carolina, and held various military occupation specialties including electronics warfare operator, telemetry analyst, telecommunications operator, and infantry platoon sergeant.
Many awards and recognition received by Nick Justice include the 2010 Military Leader of the Year by the Association of Defense Communities, 2009 induction into the Officer Candidate School Hall of Fame at Fort Benning, Georgia, 2008 Armed Forces Communications and Electronics Association Award of Excellence in Information Technology, 2004 and 2008 Federal Computer Weekly's Federal 100 Award, as well as its 2004 Monticello Award, and the 2002 Army Acquisition Award for Excellence as PM of the Year.
General Justice earned a BA in History from the University of Maryland, a Master's degree in Management from Pepperdine University, a Master's degree in International Relations from Salve Regina College, a Master's degree from the United States Naval War College, a Master of Science degree from the Armed Forces Industrial College, and the Armed Forces Senior Acquisition Course.
---
Gold Sponsors

---
Sponsors

---
Co-sponsors

---
Professional Societies

© 2016 | North Carolina State University>