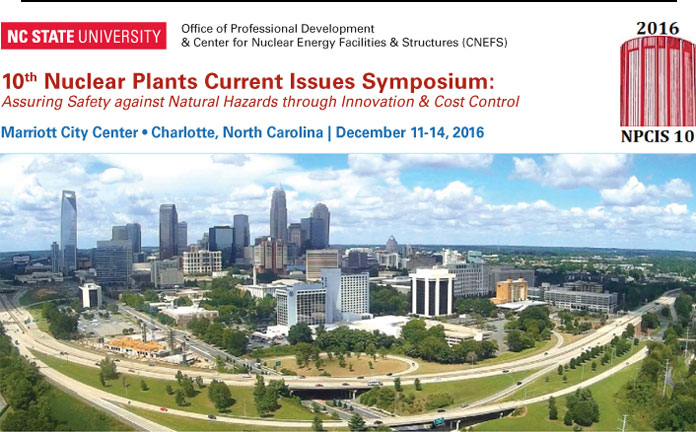 ---
Keynote Speakers
Donald R. Hoffman
President & Chief Executive Officer, EXCEL Services Corporation, Rockville, Maryland
Co-Chair, Special Committee on Nuclear in the States & Former President, American Nuclear Society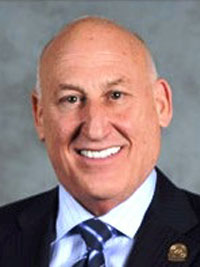 Donald R. Hoffman is President and Chief Executive Officer of EXCEL Services Corporation, a company he founded in 1985 that provides a wide range of specialized services to nuclear utilities.
Mr. Hoffman was 59th president of the American Nuclear Society (ANS). He became a member of ANS in 1984, and has since been active in many divisions and committees and has served on the Board of Directors.
Mr. Hoffman is a co-chair of the ANS Special Committee on Nuclear in the States which identifies and pursues state and regional opportunities for new nuclear development and legislative and regulatory barriers, federal policies that impact state-level decision-making, and lessons-learned from the ongoing new plant constructions; and determines the best course forward.
Mr. Hoffman is Chair of the Virginia Nuclear Energy Consortium Authority that is working toward making the Commonwealth a national and global leader. He is president of Eagle Alliance, a grassroots organization that represents all facets of nuclear science and technology.
Mr. Hoffman has made presentations and provided testimony on the benefits of nuclear science and technology to the U.S. Congress, Governors, the National Governors Association, and other U.S. Organizations, and continues to do so.
Prior to starting EXCEL, Don Hoffman served in the U.S. Nuclear Submarine Navy as a senior reactor operator and engineering officer. He was a branch chief and a lead at the U.S. Nuclear Regulatory Commission for reviewing license applications and technical specifications. He holds a BS in Nuclear Science and Engineering.
---
John E. Kelly
Chief Technology Officer, Office of Nuclear Energy, U.S. Department of Energy, Washington, DC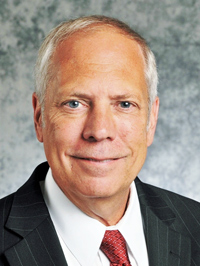 John E. Kelly is Chief Technology Officer in the DOE's Office of Nuclear Energy. He is responsible for establishing strategic research and development directions, and engagement with industry, academia, other federal agencies and stakeholders of civilian nuclear energy technology matters.
Until recently, Dr. Kelly was Deputy Assistant Secretary for Nuclear Reactor Technologies. His office was responsible for civilian nuclear reactor research and development programs that included Small Modular, Light Water, and Generation IV Reactors, and also design, development and production of radioisotope power systems, principally for NASA missions.
John Kelly worked at Sandia National Laboratories for 30 years engaged in a wide range of nuclear research related to reactor safety, advanced technology and national security.
Dr. Kelly is vice-chair and immediate past chair of the Generation IV International Forum and a former chair of the International Atomic Energy Agency's Standing Advisory Group on Nuclear Energy. He is an active member of the American Nuclear Society and served on the Nuclear Installations Safety Division in a number of leadership positions.
Dr. Kelly earned a B.S. from the University of Michigan in 1976 and a Ph.D. from the Massachusetts Institute of Technology in 1980, both in nuclear engineering.
---
Woody Epstein
Director, Safety & Risk for Asia-Pacific, and Country Manager, Nuclear Division, Curtiss-Wright, Japan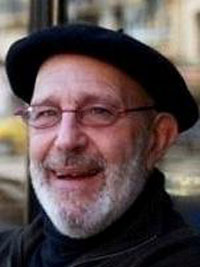 Woody Epstein is a recognized expert of risk, safety and probabilistic modeling. He has worked on US, Japanese and other international nuclear energy and aerospace projects in which he employed mathematical and analytical tools for managing risk and consequences of extreme weather including tsunamis and earthquakes, and other events such as explosions and terrorism.
Mr. Epstein is Director of Safety and Risk for Asia-Pacific and Country Manager in the Nuclear Division of Curtiss-Wright in Japan since 2014. Earlier, he was Country Manager for Risk Consulting at Lloyd's Register Consulting in Tokyo, Japan (2011-14).
Mr. Epstein worked with PLG, Inc. from 1987 to 1992 in Newport Beach, California. He returned to it in 2000 (then part of EQE, which later merged with ABSG Consulting) as Manager of the development team, chief architect and programmer of the venerable code RISKMAN® that has powerful modules for a range of risk, fragility and hazard calculations for nuclear plants. He transferred to ABSG's Japan branch in 2001, became Manager of Business Development and Operations in 2005, and served in the position until 2011.
Mr. Epstein held professional positions with Spiegel, Inc. (1995-2000); Safety Factor Associates, Encinitas (1992-95); and Management Analysis Company, San Diego (1983-87), all in the state of California.
Alongside the above, Mr. Epstein is a Research Affiliate with B. John Garrick Institute for the Risk Sciences at UCLA since 2014 and a regular columnist for risk, technology and society for Nikkei Asian Review since 2013. He was a Visiting Professor with École Polytechnique (2013) and a Distinguished Visiting Scholar at Tokyo Institute of Technology (2011-12).
Woody Epstein was a Case-Western Reserve Scholar and earned a BA in mathematics, computer science and philosophy from the University in 1977. He continued to work at Case toward an MSc in computer science under a National Science Foundation Grant until 1981. He studied philosophy at the Harvard College and the Sorbonne-Paris University (Paris IV). Mr. Epstein speaks English, French and Japanese.
---
Gold Sponsors

---
Sponsors

---
Co-sponsors

---
Professional Societies

© 2016 | North Carolina State University>